ABC CHAOS

CHAOS made security simple.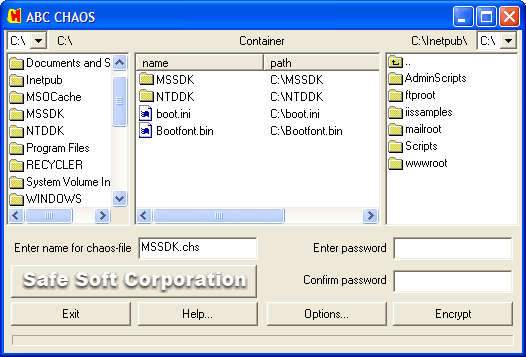 What can you do with ABC CHAOS?
Easily encrypt files into your personal data archive. You can be confident that the data is safely secured.
The additional special protection completely excludes an opportunity of selection of the password to the encrypted information at use of the generator of the passwords and keys.
Upgrades: Upgrades are free.
System requirements: All Windows.
Algorithm: ABC Chaos use Blowfish algorithm and 128 bit keysize.
The length of the password may be up to 7 symbols.